Jennifer
Aniston
has been nominated! Which sort of proves 30 Rock can get nominations even for its lesser episodes... sorry Jen, but it was the episode, not you! (FRIENDS=obsession if you haven't realized.)
Jennifer Aniston=Amore
30 Rock managed to pull off 22 nominations. The better news: Jane Krawkowski is nominated! I love Tina Fey, but I hope that she does NOT win this year for her role as the lovable Liz Lemon. The show is one of my favorites, but I think it's not too much to ask that Mary Louise Parker finally take the award.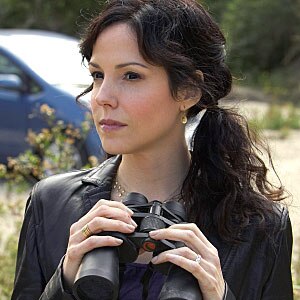 Best scripted show in some time.

For the actors I'm rooting for Steve Carrell winning the award come September and in the supporting category it would be foolish to vote for anyone whose name isn't Neil Patrick Harris. Drama wise I'm not so savvy about the nominees. But I'd like to see Holly Hunter and Gabriel Byrne take get some Emmy love and Hope Davis/William Hurt in the supporting categories.

Note: If Drew Barrymore doesn't win come September, the Emmys should be discontinued.